Oceanwings® is a patented automated, self-raising and lowering vertical wingsail system that enables newbuild or existing ships to significantly reduce their fuel consumption and resulting carbon footprint, by harnessing the power of nature.
1
SENSORS ON THE SHIP MEASURE THE WIND IN REAL TIME
2
AYRO'S PROPRIETARY SOFTWARE ANALYSES THE DATA IN REAL TIME AND SENDS INSTRUCTIONS TO THE ACTUATORS CONTROLLING THE OCEANWINGS®

3
ACTUATORS ADJUST
THE ANGLE OF ATTACK AND WINGSAIL CAMBER FOR EACH WINGSAIL INDEPENDENTLY
The most USER-FRIENDLY
& performant wingsail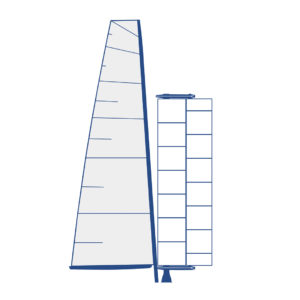 Twice as performant as a conventional SAIL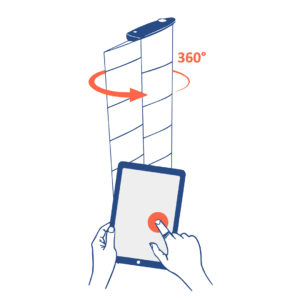 Automated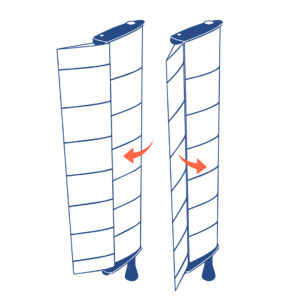 Adjustable camber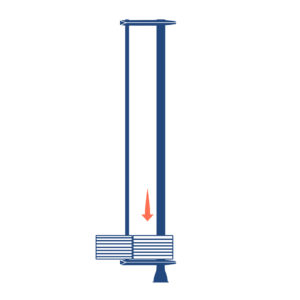 Reefable & furlable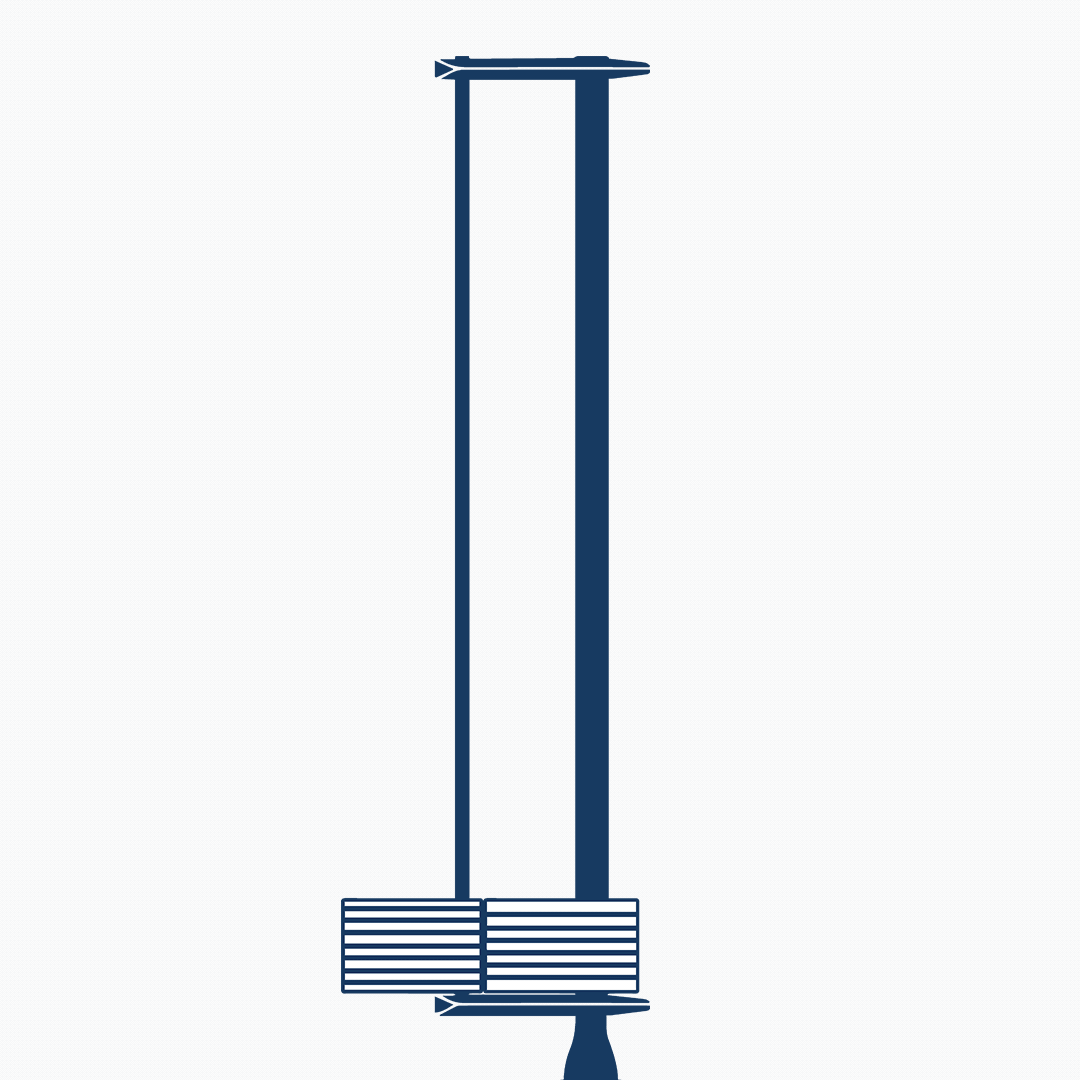 Oceanwings® 363 Main features
Comparable to a cargo crane set-up

Size: 11 metres wide, 37 metres high         Surface area: 363 m²

Electrical actuators
Apparent wind angle applicable from 5°

Operates at apparent wind speeds of up to 70 knots

Fully lowerable with limited wind resistance

Designed to withstand wind speeds of up to 100 knots
Is it possible to install Oceanwings® as a retrofit solution?
Oceanwings® system has been designed with a pedestal interface comparable to a cargo crane so as to enable retrofit projects without requiring dry dock installation (possible with ship remaining afloat).
Is Oceanwings® reefable or only furlable?
Oceanwings® are reefable and furlable (the aft flap can be lowered while keeping the first element hoisted).
Will AYRO be able to provide real-time 24/7 routing to the shipowner and the ship during transit, possibly through an external router?
Oceanwings® system comes with an on-board routing system through an external router that will advise crew on the best routes for maximizing savings.
Class approval status
On February 15, 2021, AYRO was awarded an Approval in Principle (AiP) for its Oceanwings® 363 wind assisted propulsion system for ships from DNV GL. Oceanwings® is also being approved upon at AIP stage by Bureau Veritas.
Precautions against excessive wind conditions
Wind operating window is defined, together with an automatic release system in case of excessive wind conditions. Constant strain gauges measurements can also trigger the automatic release system based on actually measured loads.
Is it possible to tilt Oceanwings® in order to reduce the air draft?
Yes, depending on the operational constraints (airdraft, cargo operation), tilt can be required. AYRO is developing a system as optional in order to tilt Oceanwings® when needed.
What is the maximum possible height in the future?
The more industrialized model is Oceanwings® 363. However we are considering larger wingsails for specific projects when relevant. Wingsails featuring a height larger than 50m are considered not relevant for maritime transportation.
Anticipated lifetime of the wingsail sailcloth material
Preventive maintenance to be planned every 5 to 10 years to ensure optimal use of the wingsail.
Are the systems Ex-proof?
ATEX can be added as an option.
Discover our Oceanwings® in real-life situation.